iNetVu Mobile Satellite Internet is a reliable way to connect to the Internet from virtually anywhere. iNetVu mobile satellite solutions include emergency response vehicles, recreational vehicles (RV's), trade shows, research vehicles in the field, and more. iNetVu mobile satellite delivers high-speed internet so wherever you are, there you go! RV'ers will love it!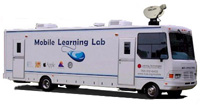 The iNetVu mobile satellite internet dish automatically points and stows. It takes but a few minutes (usually less than 5) to move from a stowed position to pointing to the satellite. iNetVu connection speed is around 1000K actual speed -- that's nearly 200 times faster than 56K dial-up (actual dial-up download speed is usually significantly less than the connection speed).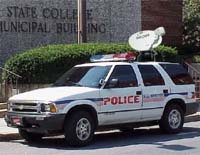 The iNetVu mobile satellite dish comes in 3 sizes - .74, .95, and 1.2 meter dishes. The range of the iNetVu system in North America is northern Canada to Nicaragua (possibly Costa Rica during clear weather). The service is also available in Europe, Africa and the Middle East. iNetVu Mobile Satellite Internet allows customers to connect to the Internet from virtually anywhere -- just point and surf.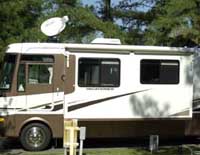 RV'ers love the ease of use and one-touch operation of iNetVu. The iNetVu mobile satellite system finds the right satellite by itself and will stow the dish automatically if it senses that the vehicle is in motion. iNetVu is small enough to fit on the luggage rack of an SUV. There are even 'boxed' versions of the iNetVu dish so that it can be used at trade shows or other temporary locations.

Contact us for more information (I am writing this from my mobile office right now using iNetVu!) Don't wait, get unplugged -- iNetVu Mobile Internet Satellite is the way to go!